Best in Class Wellbeing
for Your Employees
We are currently 2,200+ people strong and growing, have maintained a 95% client retention rate over the last eight years, and are now delivering the most innovative and comprehensive suite of population health management solutions and services to our clients and members around the world.
For the past 18 years, we have worked with organizations — big and small — to move the health and wellbeing industry forward. We have learnt that engaging and motivating people from different backgrounds and countries around the world to embark on a wellness journey requires a unique approach. We understand the nuances of virtual wellbeing better than any other wellbeing provider.
Throughout our history, our core belief has been that the effectiveness of your program starts and ends with your employees. We are obsessed with creating a positive member experience that yields real change. Using the latest in AI technology and behavior science, we bring a comprehensive, yet easy-to-use solution including a vast suite of industry-leading digital experiences. All of these focus on addressing the needs of the whole person with deep, in-house clinical excellence.
Virgin Pulse capabilities are backed by evidence-based best practices, a broad set of analytics and administrative tools, and a dedicated, consultative client success team ready to support Atos to drive program success now and into the future.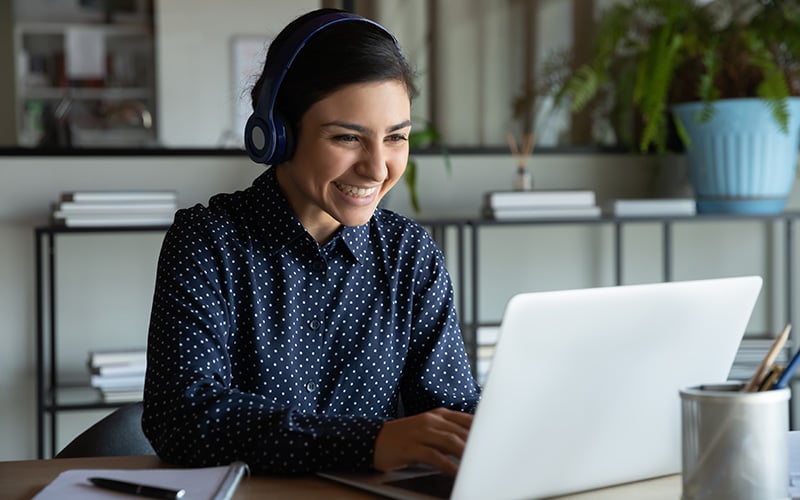 Meeting Resources
Thank you for taking the time to meet with us to discuss what your organization is looking for in a wellbeing partnership. Click here for password-protected meeting information.
Please contact Ludovic Pureur at ludovic.pureur@virginpulse.com for the password.
Branding Update
We are excited to share that Virgin Pulse is rolling out a new logo and brand refresh. The marketing team is hard at work getting all materials re-branded so please bear with us as we get everything up-to-date. It's the same good content and messaging, just a new look and feel!
Create a Homebase For Health®
Virgin Pulse simplifies and personalizes the wellbeing journey.
By integrating all wellbeing, condition management, benefits navigation, partner programs and point solutions into a centralized platform, we can customize a solution for you that facilitates engagement and improves health outcomes for your people:
Strong support for lifestyle and condition management (physical activity, mental health, diabetes prevention, and more!)
Robust incentive design strategies and management.
Powerful and comprehensive analytics to help quantify impact.
Professional administrative tools and seamless integration to simplify program management.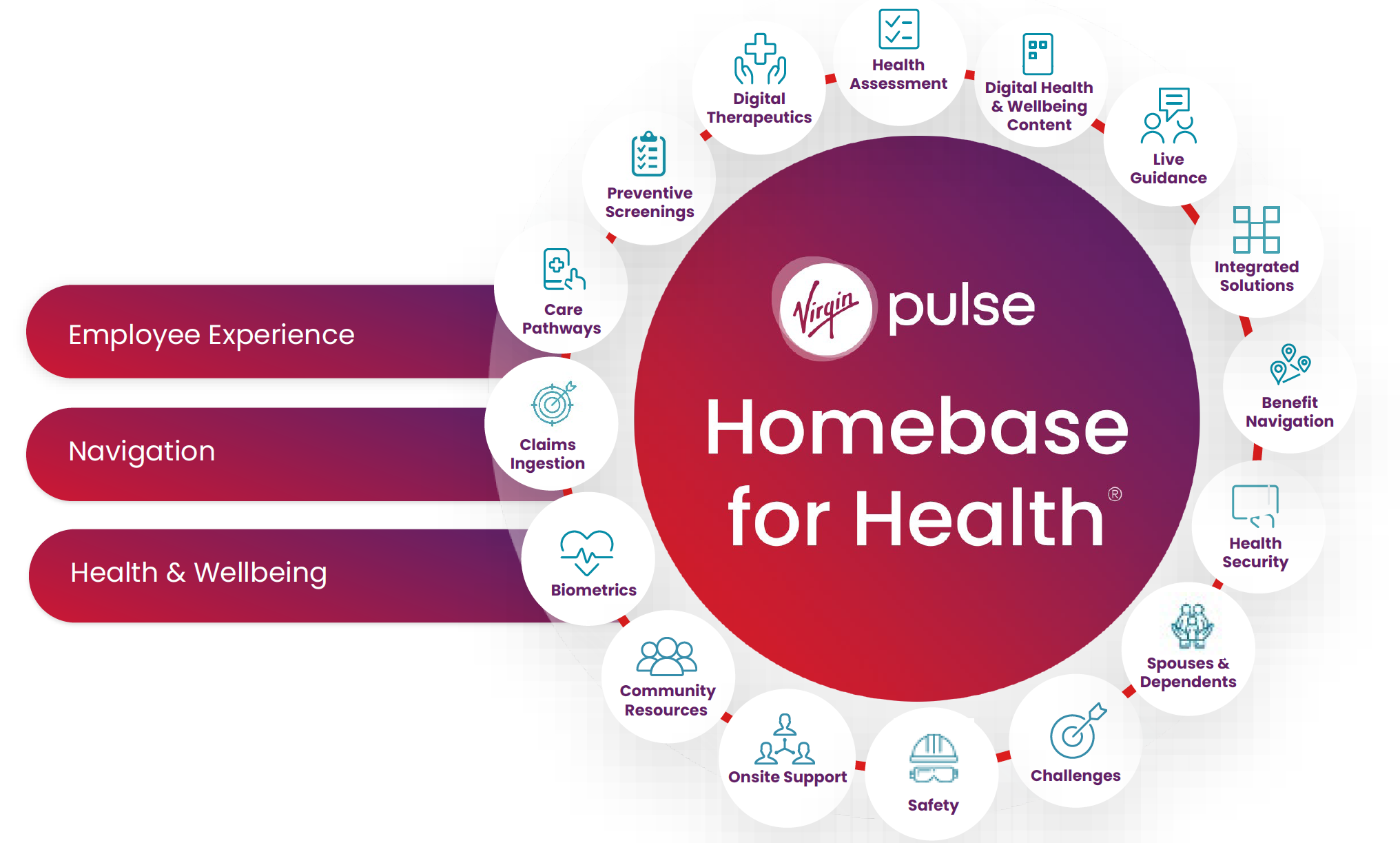 The Member Experience
The Virgin Pulse platform delivers a personalized user experience that makes using our solution fun and encourages daily engagement. Our mobile-first platform allows you to reach your people no matter where they are and uses push notifications to keep bringing them back to engage with the program. This offers your employees a high-tech and flexible solution for their personal wellbeing.
Global Reach, Relevance, and Capabilities
With offices in 10 countries and members in 190 countries, we appreciate and understand the nuances of global wellbeing better than any wellbeing provider. We offer a flexible, configurable program in 21+ languages that is built to engage your employees around the world in their native language and support them on their journey to better health and improved performance.
Learn more about our global capabilities here.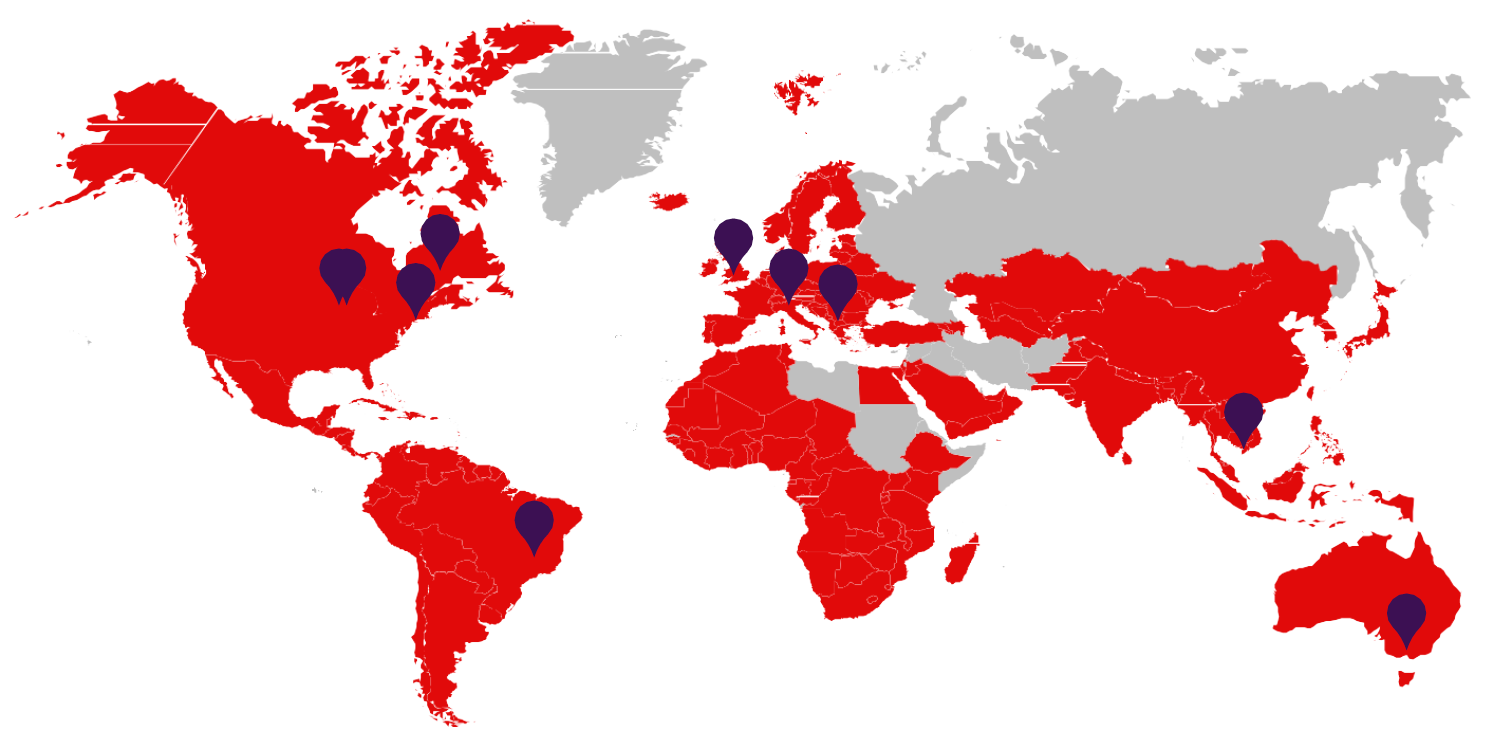 Meaningful Engagement Drives Global Outcomes
21x
Engagement: Members interact with Virgin Pulse an average of 7 times/day, 21 days/month.
86%
Lifestyle Change: 86% of members who engaged with the platform reported a positive lifestyle change.
50%
Employers see a 50% lower turnover for Virgin Pulse members.
Changing Lives For Good Across the Globe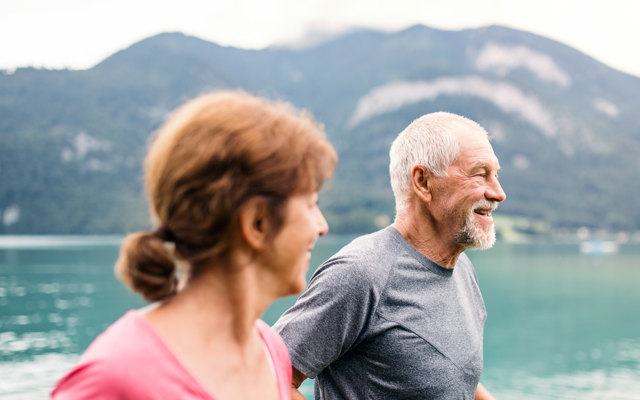 Using wellbeing champions and segment customization, you can be sure that your people will get precisely what they need to be successful. Here are a few of our case studies you may find helpful.
Integrated Global Partners
We have pre-built integrations and established relationships with a wide range of partners to supplement your program. Our VP+ and Certified partners are each pre-vetted through a high level of security, data sharing and privacy standards for purchasing ease and efficiency, all in one contract. Don't see your desired partner listed? No problem! We'll fast-track certify them for you.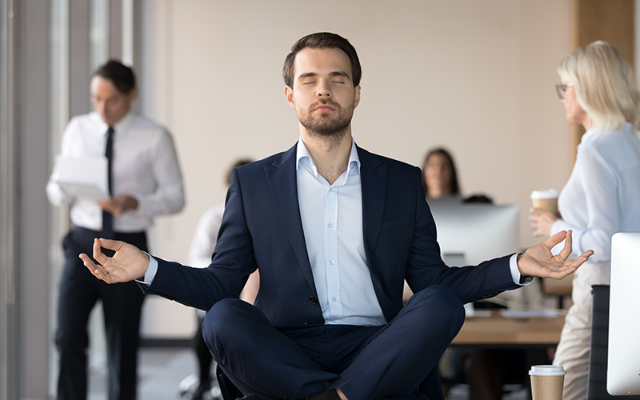 Trusted by Top Global Organizations
Virgin Pulse supports 4,000 clients across 190 countries and 125 of the Global Fortune 500.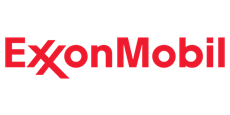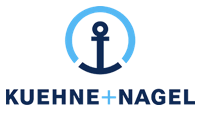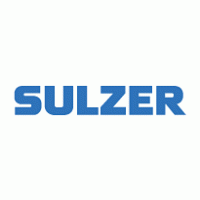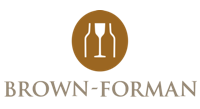 Commitment to Data Security, Privacy,
and Protection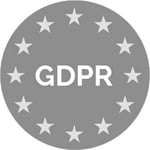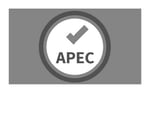 Questions? Fill out the form below to speak with Ludovic Pureur.