Celebrating Juneteenth Through Music
Songs of
Freedom & Protest
Music has always been a beloved aspect of Black culture, a powerful tool to unite Black people, and an effective vehicle to share aspects of the Black experience with the outside world. Members of the Black Organizers, Leaders, and Doers (BOLD) employee impact group reflected on five Spotify playlists (no subscription needed) from these major eras of Black music.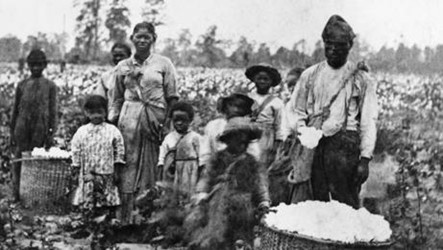 "I have such complex feelings about these songs. These are updated versions of the original field spirituals. These performances are objectively beautiful, but the pain and struggle they represent are still there. These songs are simultaneously haunting, powerful, and boldly defiant.
These songs invoked Biblical figures and images like Moses and the Jordan River, which showed a reverence for Christianity which made these songs acceptable to the untrained ear. To the ears of the enslaved, it was code sharing the elusive prospect of freedom and uniting their spirits. These songs inspired the many enslaved people who attempted escape. They pursued the dangerous journey to freedom despite the brutal and often fatal consequences of being re-captured.

These songs put me in touch with the pain and struggle of our ancestors. I prefer not to think of the suffering they endured, but I feel the power of their spirits in this music. The lasting cultural significance of these songs is undeniable. I'm thankful that some of the greatest singers have felt compelled to record these songs as a time capsule to our past."
- Sheku R.
BOLD Communications/Marketing Co-Chair
Senior Product Marketing Manager

"My first experience with minstrelsy was watching the movie Holiday Inn with my dad. There is a scene (which has since been edited out of the TV version of the movie for reasons that will become obvious) where Bing Crosby's character attempts to hide his female counterpart and love interest from Fred Astaire's character (who is also interested) by putting her in blackface, the practice of wearing makeup to imitate the appearance of a black person, for a musical number. The woman was devastated because she had planned to wear a beautiful evening gown and instead ended up dressed as a caricature of a black child (pictured here).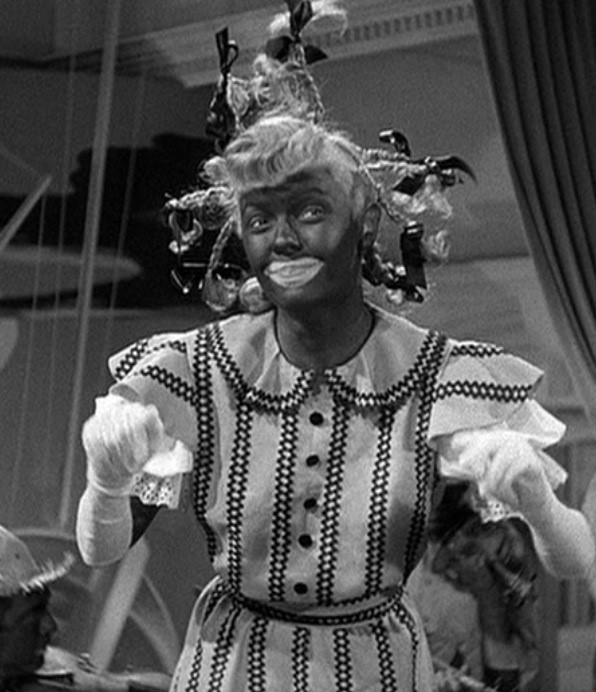 As a kid I was so confused by this—I didn't understand what was happening. Why was the woman so upset? Why was blackface the go-to choice to make this woman look less attractive? Why was it assumed that dressing this white woman up as a black woman would make her less desirable? The most confusing realization was that this caricature is how most people viewed black people—minstrelsy was one of the first organized forms of traveling theater in the United States. It had a wide reach and was very popular from 1830 to the rise of Vaudeville in the early 1900s. 
Minstrel shows shaped how many people in the US viewed African Americans—it created and perpetuated stereotypes with its regular cast of characters including the Slave, often named Jim Crow, the Dandy, The Mamie, and the Mulatto Wench. Each of these characters capitalized on an African American stereotype. 
While my first experience with minstrelsy was with what is known as blackface minstrelsy primarily performed by white men, there is a strong African American influence in musical themes. Minstrelsy was one of the only performing outlets available to Black performers, composers, and musicians. This led to the dispersal of early Blues and Jazz, which are an important part of African American culture. "
-Allison N.
Coach Team Manager 
Kind of Blues and
All That Jazz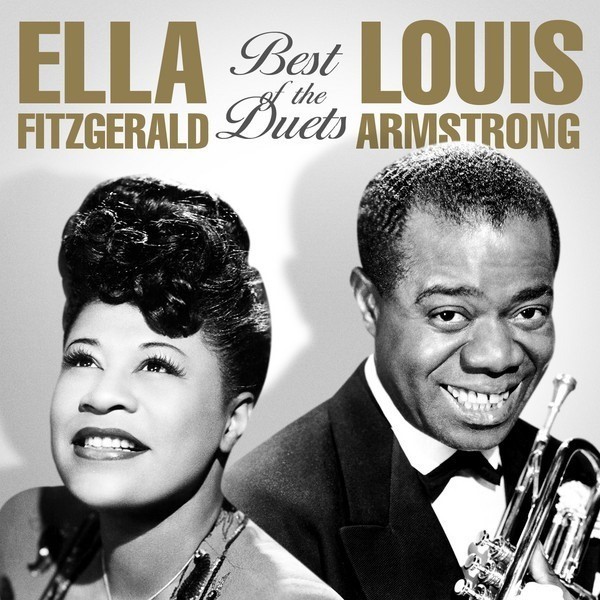 "Summertime," written in 1934 by George Gershwin for the 1935 Negro opera Porgy and Bess, was composed in the African American folk music style of the period. Dubose Heyward wrote the lyrics, which were inspired by the southern folk spiritual "All My Trials."

It is one of the most recorded songs in the history of American music.

But the recording of this song by jazz vocalist Ella Fitzgerald (aka First Lady of Song) and legendary trumpet player, singer, and bandleader, Louis "Satchmo" Armstrong, is considered one of "the most haunted" versions of this song."
-Nicole H.
Coach Team Manager
As we approach this Juneteenth holiday, we continue to look at how music played an instrumental role in being the voice of the people and how the stories told galvanized everyday Americans both black and white to take a stand. Today I am going to reflect on the Civil rights and Unrest playlist and focus on one of the most important and impactful songs of all time, Strange Fruit by Billie Holiday.
When this song was first released in 1939, America was still reeling from the effects of the great depression and entered WWII. African Americans suffered the worst and had an unemployment rate two to three times that of their white counterparts. The high unemployment rate was just one of the ways in which everyday black life was affected by Racism, discrimination, and violence. Although by the time the song was released, lynchings had begun to subside, "Strange Fruit" was an emotional reminder of the pain and suffering many African Americans still faced throughout this country.
The song was originally a poem called "Bitter Fruit" written by a Jewish English teacher and member of the communist party from New York city named Abel Meeropol. He was inspired to write the lyrics after seeing a horrific photo of a black man who had been lynched in Indiana.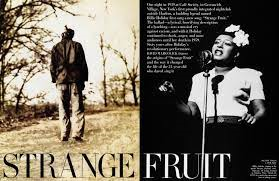 When Billie Holiday first recorded the song, it was met with great resistance that was swift and wide-ranging. She had to release it as an independent artist because her label (Columbia Records) would not support her, and she was also banned from playing the song at many venues around the country. This song would serve as a call to arms and would be sent to congressmen as campaigns for Anti-Lynching began gaining steam around the country. The impact of this song was immediate, and its relevance lasted the test of time as Time magazine named it the "song of the century" in 1999. To denote the importance and unfortunate timelessness of this song, this year President Joe Biden signed The Emmett Till Antilynching Act that finally makes lynching a federal hate crime.

This soulful song by the great Billie Holiday is one of my personal favorites, its somber and sultry tone, and the powerful lyrics burn an everlasting image in my brain of our ancestors hanging from trees. In these times I prefer celebrating and focusing on black joy and excellence, but it is songs like strange fruit and others on the playlist that remind us just how far we have come. Present-day events also remind us that there is still much work to do.

-Avionne C.
Health Coach
"Fight The Power: Remix 2020" is a reworking of Public Enemy's anthem, "Fight The Power". The original, performed by Chuck D and Flava Flav, was written at the request of Spike Lee for his movie, Do The Right Thing, which was released in the summer of 1989.
Chuck D borrowed the name for the song from the Isley Brothers' 1975 hit, "Fight The Power, Pts. 1 and 2." In the spirit of homage, P.E. sampled several songs in the creation of the anthem, including James Brown's "Funky Drummer".
The song was created to speak to the young Black experience that played out in the movie in scenes of civil unrest in response to the unjustified slaying of a young Black man. The 2020 remix, featuring Nas, Rapsody, Jahi, Black Thought, and QuestLove, continues this tradition in true anthem fashion with lines like: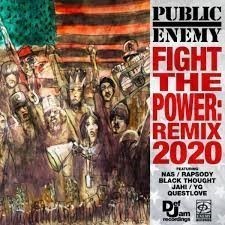 "Thought he had a gun and he was black, that's the combo
The police killed George havin' a convo (George)
They killed Malcolm X, they killed Doctor King (Doctor King)
They gave us guns and dope, they wanna stop our kings
They tryna erase our history, stop and think
History class ain't tell us 'bout Juneteenth"
Today we give a nod to the past while seeing it play out, ever still, in our present with modern songs of protest.
-Candace B.
Health Coach
Music Roundtable:
Message in the Music
The focus of BOLD's Juneteenth celebration this year is the importance of music in the Black cultural experience. We held a music roundtable discussion where we listened to and discussed the importance of music that touches upon Black identity and notions of freedom.
Check out more of
VPs Juneteenth Resources